Tata Sumo was a legendary product in the Indian market for a very long time and for good reason. But this twist on the SUV could lay the groundwork for its potential future.
The iconic Tata Sumo was pictured as this all-electric concept suitable for a camping trip. The Sumo was one of the most reliable and rugged SUVs in the country before being discontinued in 2019 after failing to comply with the latest safety regulations. But this digital render breathed new life into the popular carrier. This concept was developed by Omkarsurvedesign. Let's see the details of this modified all-electric concept.
You might also like: New Tata Sumo Rendered With Harrier Diesel Engine – Video
You might also like: This is the best off-road spec modified Tata Sumo 4×4 you will ever see
Modified Tata Sumo Concept
The concept features a sturdy, boxy silhouette with futuristic LED lighting. The hood of the SUV has a strip of LED DRLs running the full width of the SUV, the main headlights are located on the bumper and the front end completely sealed off giving its electrical credentials. The skid plate and upright stance give it a hardcore SUV look. The sides feature black square wheel arches and a minimalist side profile devoid of any creases.
You might also like: This Tata Sierra EV Rambler Edition Could Be A Worthy MG ZS EV Rival
The A and B pillars are painted black while the third quarter is almost separated from the rest of the car. Atop the SUV sits a custom tent that could accommodate a few people for those off-road adventures or camping trips. The side mirrors are camera-based, which signifies its modern design choice. On closer inspection, the dimensions of the Electric Sumo seem much larger than the regular model. The paint tint is also quite unique and complements the blacked out elements quite well.
You might also like: Tata Nexon X Range Rover Evoque Mashup is PERFECT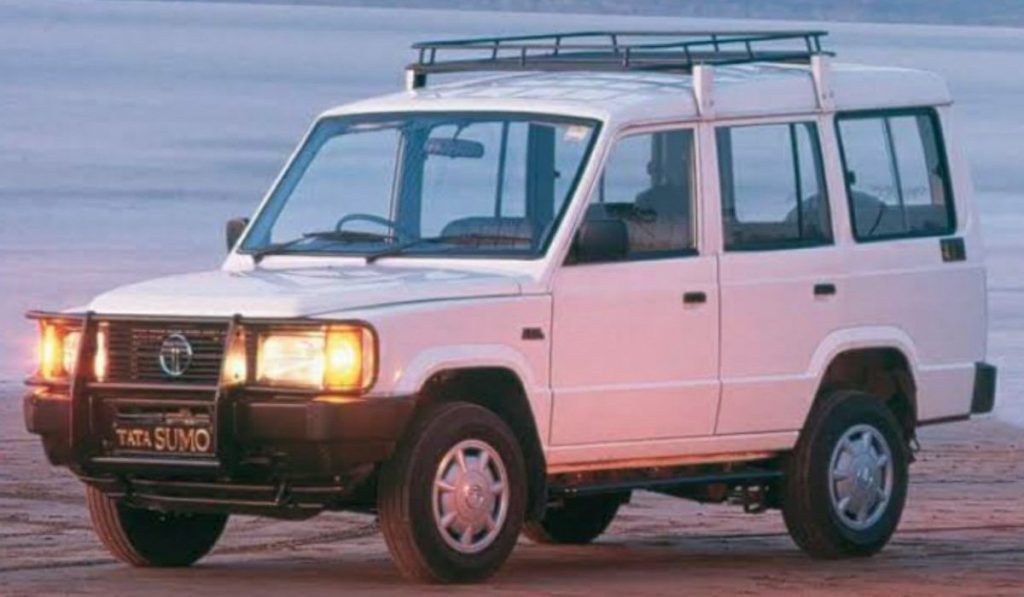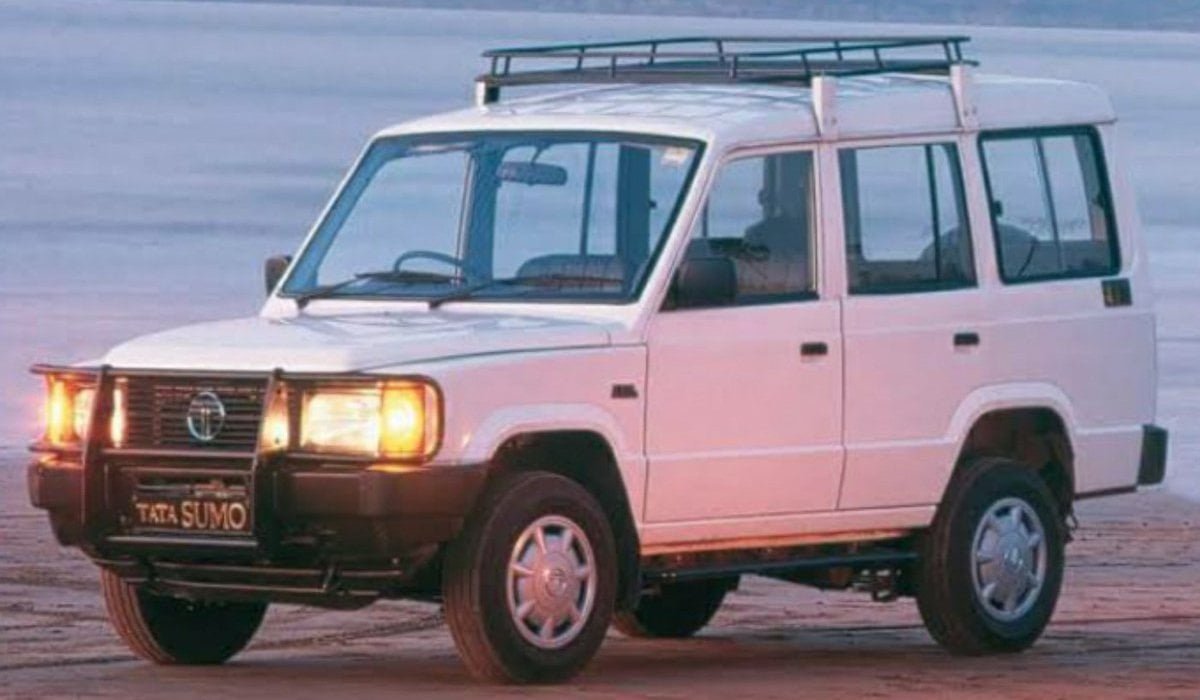 Specifications
The Sumo was previously powered by a 3.0 liter diesel engine which produced 84 PS and 250 Nm of peak power and torque. This engine was mated to a 5-speed manual transmission. The SUV is quite common, even today, as a vehicle for transporting people and in the mountainous terrains of our country, where vehicles must be strong and sturdy to survive. The sumo can take a lot of hits, which is why people use it as the utility vehicle of choice in the mountains. At the time, the Tata Sumo was selling for between Rs 6 lakh and Rs 9 lakh, ex-showroom. Let us know your thoughts on this fully electric modified concept version of the Tata Sumo.
Join our official telegram channel for the latest free updates and follow us on Google News here.