09/29/2022
The Lamborghini Urus is dead, long live the Lamborghini Urus S! This new version of the recently restyled Italian super-SUV adopts the developments previously seen on the Urus Performante to constitute a more dynamic entry-level than ever…
Although both versions of the Urus now share the same engine, the S version bets a bit more on luxury and sophistication. There's also a new front bumper with a standard matte black painted stainless steel skid plate. The rear bumper is also new and also features a matte black lower section through which the exhaust outlets pass. The options, however, allow it to get closer to its half-brother with carbon bonnet and roof or 22-inch and 23-inch rims for those who find the standard 21-inch rims don't fill in the square arches properly.
The cabin of the Urus S also stands out with a slightly different layout, with a choice of trims and colors, including the 'Sportivo two-tone' option.
Where the biturbo V8 of the original Urus produced 650 hp, the new displays 666 and gains a tenth of a second on the 0 100 km/h. Not revolutionary, but the Performante version remains in the catalog of stopwatch fanatics, displaying only 3.3 seconds on the same exercise.
The difference between the two models is essentially played on the weight between with 2,197 kg for the Urus S and 2,150 kg for the Performante. Another point of divergence: the price. From 195,538 euros excluding taxes for the S version against 218,487 for the Performante.

LAMBORGHINI NEWS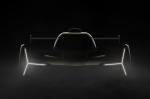 Lamborghini announces its Hypercar LMDh
Lamborghini has lifted the veil on the Hypercar that the brand will field in the FIA ​​​​World Endurance Championship (WEC) and the IMSA World Championship…


Read more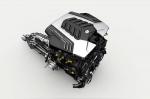 Lamborghini: a V8 turbo hybrid to replace the Huracan?
Lamborghini, like all manufacturers, has entered a transition phase during which it will have to electrify its range to reduce the workforce…


Read more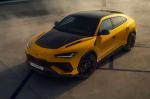 Lamborghini Urus Performante: devilishly fast
With a record in the Pikes Peak SUV category a few days ago, the Lamborghini Urus is coming back to us faster than ever with a new…


Read more